Enterprise Weighbridge Software
Built in-house, DMC Technologies "Enterprise" weighbridge software has a unique modular design providing a powerful, robust and flexible solution to weighbridge management.
The software is the product of an intense "research, development, design and build" process, utilising the very latest software techniques and development tools available.
Highly customisable, highly configurable, Enterprise provides the weighbridge team with the necessary platform to efficiently manage the weighbridge activities.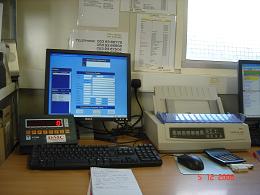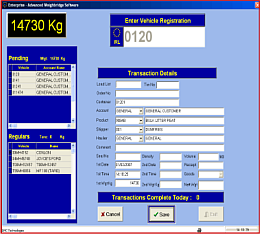 Standard
Landfill / Waste Recycling
Agri Feed
Concrete
Quarry
Grain Intake
Sawmill
Port Service
Creamery
Distillery
Petro-Chemical
Un-Manned
Touch screen/ Automated
FULLY CUSTOMISABLE
Intuitive interface
Simple data entry
Fast, efficient and accurate
Auto backup/archive
Disaster recovery utility
Comprehensive reporting options
Audit trail
Multi-tier password protection
Net-workable
Scaleable
Full user manual
Full training & technical support
Data-exchange e.g. external accounts.